Saturday, July 25, 2009 ♥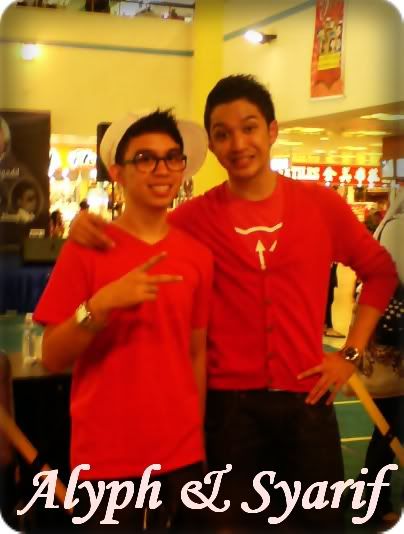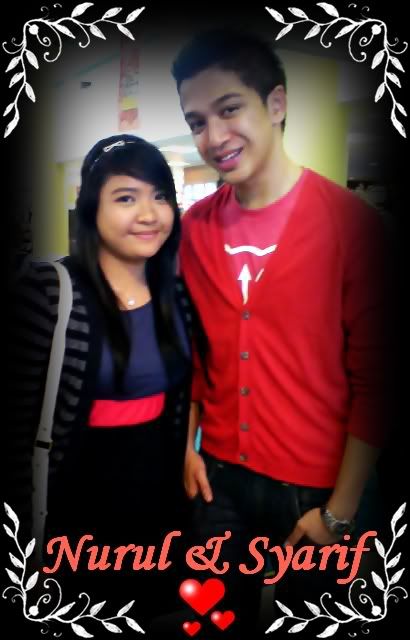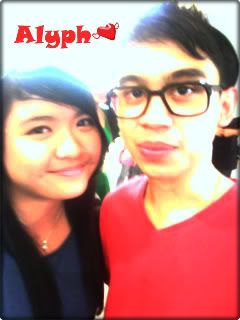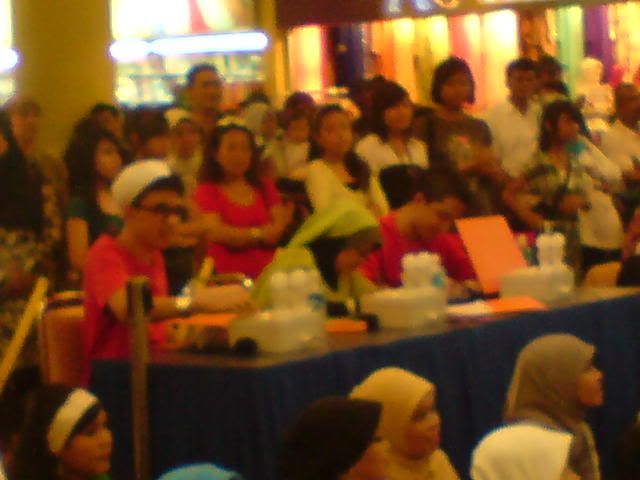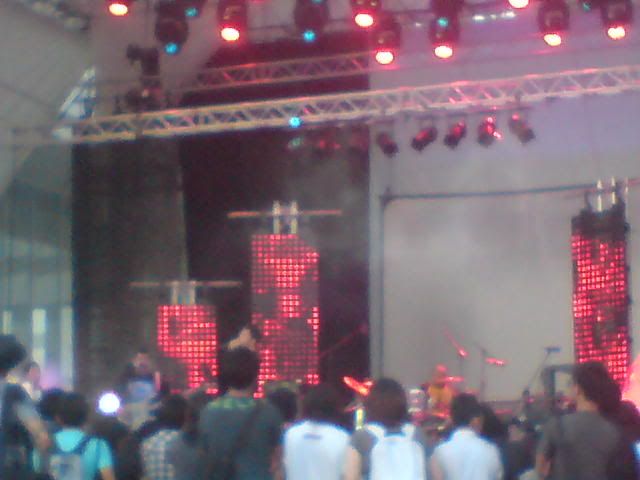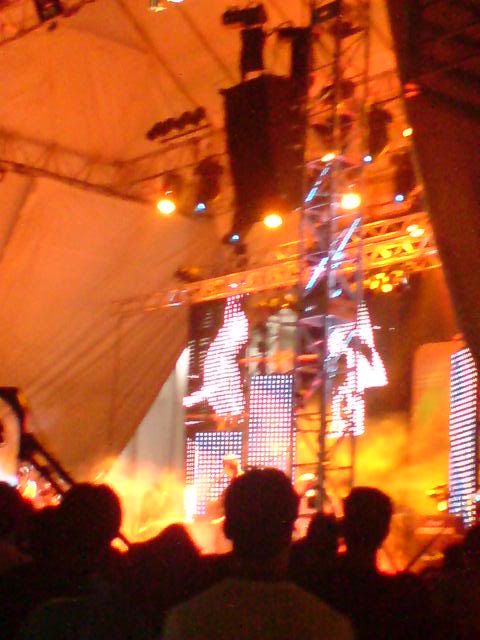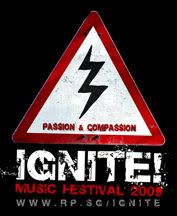 Heyyall ! ~
I had such a great saturday yesterday!
as amirah&naqi couldnt make it, only me & bestie azura went out.
firstly, went to TKC to see SleeQ!
nyehahaaa. the event was hilarious ahh.
ehh bestie? :D
had a blast at TKC.
the overwhelming feeling made both of us felt dizzy. HAHAH.
after that, went to woodlands mrt/interchange and got lost.
haizz.. felt miserable cuz we're confused on which bus to take uhh to republic poly.
board bus 903, as told by iskandar,budak woodlands la katerkan.
then we stopped 1 stop after the interchange. LOL.
searched for Republic Poly.
haha. funny stuff eh bestie? shall not elaborate.
Then we walked in to Republic Poly uhhh for Ignite Music Festival 2009! nice entrance.
when we reached, November Iris was playing.
MYGAWWDDD. they're awesome!!
and the lead singer, power larhh!
pastu tiba2 dier ckp melayu!
and i went : " EH DIE MELAYU?! "
HAHA. muke tk mcm melayu..
lamerr2 tgk , baru mcm melayu eh bestie? cute ahh ehh dier. hehe.
me&bestie sat at the lawn for awhile lah.
after many2 people came, then we standed up.
by the time, the sun has set. YES!
my favourite time of the day. hahaa.
The atmosphere was AWESOME. and The music, FUUHHHHH ~ tk lehhh angzzxzzz.
but bestie didnt enjoy it. the music was too loud for her. HAHA.
bestie kental lahh. =P
too bad amirah wasnt there,she'll love these kind of gigs as much as i do.
nyehahahaaaa... so anyways, i had a blast! :D
waited for GreatSpyExperiment to finish performing.
but they did an encore, didnt watch cuz it was already late.
haizz.. mr saiful kept cracking up lame jokes!
hahaa. it was funny lahh but sometimes, haizz.. no comments! xD
so it was already 9.45pm or so.. met dad&mum&aqilah at causewaypoint mall.
otw, me&bestie walked through this really nice path of palm trees!
best lahh smalam lahh kan bestie?? *sigh. i want to go back time*
oh and and! saper ehh involve in the event's lighting?
eherrrmmmm2 eh? hahaa. nice lights lah u =p
sent bestie home. bestie takot makcik/nenek keropok perrss?! =P
after that told dad i wanted to go to Changi Beach. HAHA.
sempat ehh budak ni.
so drove to changi ahh.. releks2 abit and layaned karenah my parents. haiz.
i tell u ah, perangai mcm budak-budak noh. hahaaa.
then reached home at 1.15am :D
today, woke up at 12pm. haiyerr. ape nyer anak dare ehh.
haahaaaa.. had breakfast with family.
asalkan tgh makan je, kene kutok. benci ah family! pffft!
kalau tk makan pon, kene kutok jugak. mepekkk ahh..
ANYWAYS, haha. talked bout stuff.. then here i am blogging!
hmmmm.. i dont know if my family will be going out today.
i've yet to complete my homewrk -.-
and mygawwd i didnt study this weekend. O.O
2 tests this coming week. arggghhh ~
better start studying soon.
* thank u dear. i love u. *
listened to the sweet sound @ 11:32 PM