Friday, July 24, 2009 ♥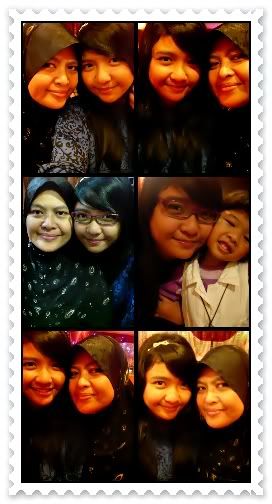 Ladies Of The House! ~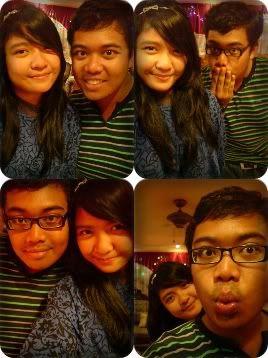 Irritating Brotherrr Number 1~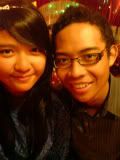 Irritating Brotherrr Number 2~
But this one more irritating shittz. anyway, i dont why this picture VERY BIG ah.
i tried to edit. but failed -.-
Birthday Girl ! :D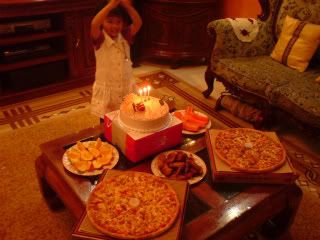 Cake & Pizza ! :p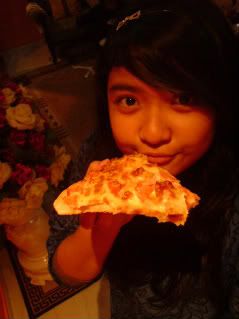 No comments !
Boo!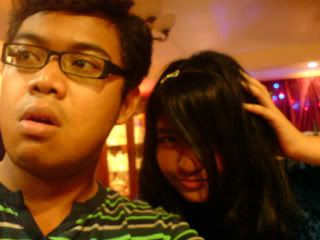 Alrights, so the above picturess are from yesterday's Birthday Celebration !
I swear, i ate alot ! hahaa.
Yesterday, was damn full lahh. and the cake was nice! :D
Infact im actually eating it again right now. HAHA. leftovers from yesterday.
im also digging in the leftover pizza! takmo jealous kay. =P
hahaa. im like celebrating the same person's birthday TWICE! hah. mcm phm.
anyways, yesterday night, as i was really full, i cant concentrate on studying physics!
so... accidentally dozed off on the sofa until 1am. woke up and went inside my room to sleep. -.-
so the.... wth right? HAHA.
imagine if olevels mcm gini eh. mampos...
heh. so today was the test lah.
pretty much im dead. HAHA. yeahh whatever.
english test was okayy..
something happened during POA lesson.
it was funny lah but felt sorry for karthik though. haiz.
maths lesson was... okay.
ms syarifah was funny. but i dont like the topic on vectors. next friday test. -.-
After school !!
went to Tampines 1 & Tampines Mall with azura&amirah !
accompanied them to shop for clothes !
as i didnt have the money, i just looked around on amazing fashion. sad ah. HAHA.
and i still owe abang hadi 70bucks & bestie's belated bday present. LOL.
sorry bestie! hahaa. forgive me for this. xD
after all that, met up with Idris,Izzat & Zul at petalmac.
ate and laughed like hell ah. tk leh tahan lahh.
After eating, at traffic light, i said i was going home ahh.
Then suddenly Izzat asked the rest to send me home. HAHA.
I told them not to lah obviously.
But they insisted. degil benar. -.-
HAHA. but it was really sweet of them lahh.
SAYANG AZURA,AMIRAH,IZZAT,IDRIS&ZUL!
came home safely. thx to them! :D
so yeah. now im at home. blogging. hahaaaa.
padahal blom tukar baju skolah tau. xD
perangai eh. haha. tkperlah, friday kan.
friday confirm kes mandi kul 7pm+ ! haha.
alamakk. secret dah bocor ah! xD
klah2. i mandi soooon.
ENJOY FRIDAY NIGHT PEOPLE! ;D
* i should call u my hero,
i should call u my love.
but now i can't see you,
cuz u just keeps me waiting for too long * =(
listened to the sweet sound @ 6:45 PM