Sunday, September 6, 2009 ♥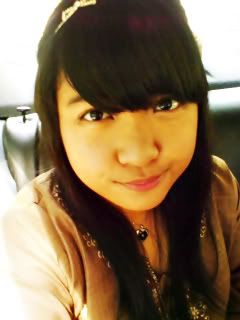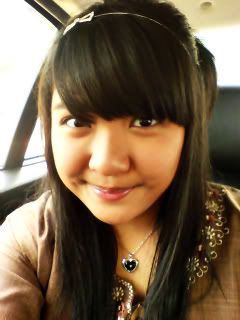 GOOD MORNING PEOPLE!
* BREATHS *
ahhhhhh.... nice fresh rainy air. hahaaa.
hmm. im suppose to be at johor/ayer hitam today.
but no tomorrow i have school. will be pretty tired then.
sorry ayuuuniii !! tk dapat lah kite nk berborak-borak kan? haha.
anyways, shall update bout what i did these few days.
actually theres nothing much lah.
yesterday, couldnt follow azurabestie to gempak@woodlands ?
yeahh our babies performed yesterday. rif and lyph. haha.
but ITS OKAY. hahaaa.
i had to go to kenduri tahlil at paman's house @ bukit batok.
after the tahlil ended,buka and had great fun with cuzzins lah. talked & laughed.
then ibu always ask kassim about him. haha. wth?
see i told you kassim & kak siti, ibu is more excited than me! xD
ok anyways, i think the weather is nice now.
so cold. the drizzle also gives a calm feeling ya knowww.
nice nice nice ~ can i like go to east coast now and listen to music while daydreaming? hahaaaa ~
alrighty, today shall do something productive. but im nt sure what.
probably gonna go POA homework since tmr got extra class. pfft.
k shall stop here then.
good day people! ciao!
* love at first sight. yupp love is blind *
listened to the sweet sound @ 11:00 AM